PEW History
---
Welcome to PEW Electrical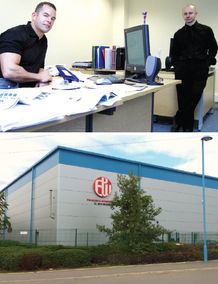 Founded in 1988, PEW has grown to become one of Europe's leading suppliers of lift and electrical products, with our success being based on the simple principles of innovation, quality and service.
Our product range has grown considerably, not just reflecting PEW's growth, but also its enduring commitment to offer you the widest possible range of quality products, conveniently available from one source.
This on-going expansion of our product range continues unabated, in line with our aim of truly making PEW a single source supplier to the lift industry.
To this end, our fully equipped 26,764sq ft warehouse in Barking, Essex enables us to stock a growing range of products in even greater quantities!
Our product guide is available in two sizes, standard A4 (buyers guide) and the more compact A5 (engineers guide). If you require copies of either, please call our sales team, who will be happy to help.
There is always something new happening at PEW, where we are constantly adapting to meet the changes in the market place, whilst striving to provide you with a range of added value services.
Our eCommerce website offers the ease and convenience of on-line access to the PEW product range 24 hours a day, 7 days a week, from anywhere in the world!
The website has simple navigation tools, coupled with a fast and effective product search facility. Account customers (via a secure log-in), can access prices, receive quotations and download product images, along with technical specifications and COSHH data where applicable.
Other added value services include our DropBox storage service, free delivery anywhere in the UK for our regular customers and our bespoke signs and corporate badging workshop.
A friendly 'can do' approach has always formed an important part of our culture and PEW customers have always relied on us to use our unique knowledge of industrial supply to source 'one off' specialist items and bespoke products....a premium service that we are proud to offer.
Throughout the entire range of products, we offer you an unrivalled product guarantee and a service level only found in the best of companies.
Accreditations to ISO 9001 and ISO 14001 underline our commitment to provide quality products and services, whilst ensuring that our production operations are secure, cost efficient and most importantly, environmentally safe.
PEW also holds certification for BS EN OHSAS 18001 (Occupational Health and Safety Management)
Thank you for choosing PEW to be your lift products supplier