LEDelite Pro50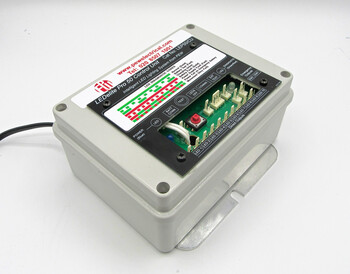 ***** New and improved features *****
Capable of running 12 LEDs per Kit.
10 mains with the ability of 2 emergencies
** Integrated Power Save monitor **
Self-test function now isolates the emergency lamp(s) so you can see these only, in test mode.
Lithium-ion battery
Connection and diagnostic display on the top of unit

Existing features kept from the Pro35, include:-
The LED(s) connected to the emergency output(s), provide FULL brightness for a minimum of 3 hours in the event of mains failure.
Choice of cool white or warm white LEDs with either white or stainless steel housings. (70mm cut-out )
Each LED is pre-wired with 2m of cable for ease and flexibility of installation.
Integral emergency test facility (with LED diagnostics indicator and key chart)
50,000 hour LED life.
Electrical: Mains Input = 230V, AC, System Voltage = 12V DC, Power =50W
Vandal resistant, Pro50 Secure option available
To order the Pro50 Secure, follow this link.