LLEC6R Load Weighing Unit New LLEC5 version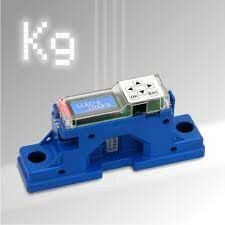 The LLE6R system measures the tension increase of traction ropes on which the sensor is fixed. The maximum overload (weight of lift car + structure + maximum load) is 5000kg. It is designed to be fitted on top of the lift car.
Supplied complete with a 220 – 24V transformer, the system is suitable for both traction and hydraulic lifts.
| Order Code | Compensation | Number Of Cables | Diameter Of Cables (mm) | Power Supply Voltage (V) |
| --- | --- | --- | --- | --- |
| LOAD05 | Without | 2 to 7 | 8 to 10 | 220 |
| LOAD06 | Without | 2 to 6 | 8 to 10 | 220 |
| LOAD08 | With | 2 to 7 | 8 to 10 | 220 |
| LOAD09 | With | 2 to 6 | 8 to 10 | 220 |

To view the Data sheet for this product please click the following link: LLEC6 Datasheet