Welcome to PEW Electrical Distributors, suppliers of quality products to the lift and electrical industries. "Where quality comes as standard..."
---
Traffic disruption
Due to a factory fire in River Road Barking which is where we are based, the London Fire Brigade has been in attendace since 6:30 am today.There are currrently 100+ Firefighters on scene due to the presence of Gas Canisters
The road in and out is still experiencing significant delays.
We have been advised by the Metropolitan Police that the road is unlikely to re open tonight for our overnight freight to be dispatched.
We are trying to find alternative ways to despatch goods and our sales office will be in contact to run through these options.
We thank you for your patience, please call in on 020 8507 1001 if you have any queries concerning your orders.
Introducing Lift Lock and Store @ PEW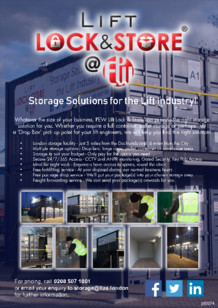 PEW are pleased to announce the launch of our new service to the Lift & Escalator industry.
To view the PDF click on this linkLLAS Flyer
PLACE YOUR ORDER NOW!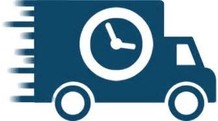 You still have time to place your order for delivery!
Henning Products Now Available From PEW!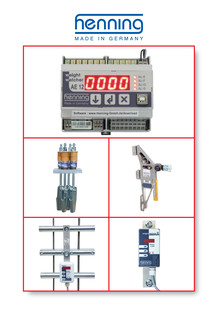 Keeping Lift Engineers Safe at Height!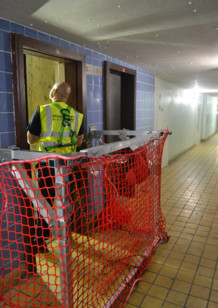 PEW are proud to introduce STRONGHOLD LIFT.
It provides the ultimate solution for lift engineers working at height, reducing both installation time and cost, whilst increasing safety and efficiency.
For more information click ------
Stronghold
To view a Youtube video showing ease of installation click here--
Stronghold You Tube
****** ON THE UP ********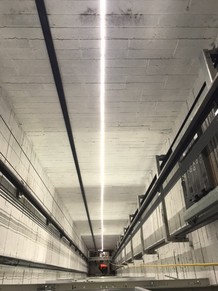 Record sales of the Plus LED system.
The LED Shaft Lighting system consists of a PVC Light Strip with a tether box, which provides even illumination of the entire shaft.
It extends in one piece and contains 54 LEDs per metre.
The LEDs have a large beam angle, which contributes to the high level of illumination (80 lux) within the shaft.
LED is available in continuous lengths of up to 51 metres and is supplied with dowel fixings, making installation quick and easy.
** Shaft Light Switches and wiring need to be purchased separately **
It is supplied as mains only or Plus LED Emergency which offers 3 hours of emergency lighting along the whole length of the strip.
Compliant with EN81-20
3 Hours Emergency Power Supply Plus LED
Increased Beam Angle to 120 deg
230V Supply Voltage
24V DC Power Supply Voltage for Plus LED Emergency Circuit
IP 65 Rated / Protection Class 2
50,000 Hours Lifetime
Colour Temperature 6000-6500K

To order click here... LED Shaft Lighting
PEW Reach Out to Ireland!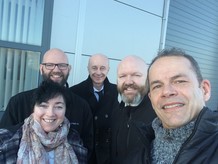 PEW has recently partnered with Sharkey Lifting, who are our nominated distributor of PEW products in Ireland.This venture is aimed at providing a local, next day, cost efficient delivery service of lift and electrical products, eliminating long lead times and costly freight charges from the mainland.Please contact Aidan or David Sharkey at Sharkey Lifting for further information. Sharkey Ireland
The New Standard for Car Top Controls.
Constructed to BSEN81-20:2014 , the CTC17 car top control is fully compliant to the upcoming standards within the lift industry.
Available in either pre-wired or non-wired and standard mains or emergency versions,


PEW Ledelite Pro35
PEW is proud to introduce LEDelite Pro 35, a brand new range of professional level LED lighting kits, specifically designed for lift car ceiling installation.
Features Include: • All kits accommodate up to 8 x 300 lumen LEDs (7 mains + 1 emergency). • The LED connected to the emergency output, provides FULL brightness for a minimum of 3 hours in the event of mains failure. • Choice of cool white or warm white LEDs with either white or stainless steel housings. • Each LED is pre-wired with 2m of cable for ease and flexibility of installation. • Integral emergency test facility (with LED diagnostics indicator and key chart) • Power Save Module • 50,000 hour LED life. • Mains Input = 230V AC, System Voltage = 12V DC, Power =35W • A 4 way kit consumes just 20 watts…The ultimate Green option!


Free Product Badging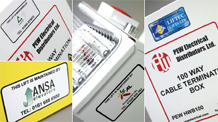 Did you know we offer a free product badging service on all suitable products ordered with us?
With just a copy of your company logo, our design team will generate a self adhesive vinyl logo, which is secured to all suitable products priot to despatch!
NEW PRODUCT! The Juno LED Lift Car Light
Our new Juno surface LED flat panel car light leads the way in the next generation of LED lift car lighting solutions!
Featuring cutting-edge Tridonic LED technology. This provides even more lumens per watt, thus making Juno one of the most cost efficient, low energy LED lift car lights available.
THE IDEAL COMBINATION TRAILER FROM STOCK !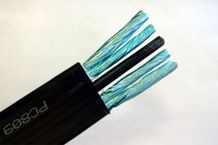 Avaliable in PVC and LSF, Flat combination trailer
This cable is ideal for intercom, CCTV and data transmission applications.
Features Include
Overall Dimensions: 33mm x 8mm (WH)
4 twisted pairs (8 cores total) and 1x RG59 75ohm coaxial cable.
Maximum free hanging length: 45m.
Operating temperatures: -20 deg C to +70 deg c.
Max Lift Speed: 3m/s.
Weight: 351g/m.
Available from stock.